Notice
: Undefined index: HTTP_REFERER in
/home/customers/royalcomics/public_html/rc_sivut/suosittele.php
on line
96
RECOMMEND THIS COMIC TO A PUBLICATION!
Dear Reader, do you like the Urban Leap comic? Would you like to read this comic in one of your favorite local newspapers or magazines?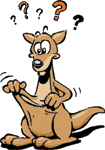 We are actively marketing this comic to many publications, but we also appreciate any help that you, the reader of this comic, can give us. Newspapers appreciate reader feedback and positive feedback matters when editors are making decisions on new comics to carry.
So, if you liked a comic and want it to appear regularly in a publication you read, tell the people who make the decisions. You can make a difference!
Instructions
Using this feedback system you can easily and quickly send your own recommendations/suggestions about which comics to publish in the publications you read.
Find your favorite publication by entering its name or part of its name in the search box and press the Find publications button (or Enter). Mark the selected journal. Enter your name and feedback in the appropriate fields. Tell your publication's decision-makers why you like this comic, and why it should be published in their newspaper or magazine. You can also mention the comics they are currently publishing that you don't like, because journals don't usually want to increase the number of comics, instead replacing old comics with new ones.
Thank you in advance for your feedback and we hope your wish will come true!
If you cannot find your favorite publication here, please contact the editorial office directly and ask them to publish this comic.
Feedback
Count of publications in different countries
Below is a list of the amounts of publications in different countries. Our system is pretty comprehensive in a few countries. We add new newspapers and magazines to our system from time to time. At the moment there are 15034 publications.
United States: 10452
Finland: 1111
Canada: 1051
Germany: 310
Norway: 262
India: 145
Mexico: 140
Spain: 109
Sweden: 76
New Zealand: 70
Australia: 68
Japan: 67
Argentina: 64
Brazil: 61
Switzerland: 55
France: 46
Greece: 46
Italy: 46
United Kingdom: 45
Romania: 31
Netherlands: 29
Denmark: 28
Belgium: 26
Pakistan: 26
Poland: 25
Venezuela: 24
Chile: 22
Colombia: 20
Hungary: 20
Peru: 20
Turkey: 19
Austria: 18
South Korea: 17
Malaysia: 16
South Africa: 16
Philippines: 15
Ecuador: 14
Hong Kong: 14
Portugal: 14
Uruguay: 13
Bangladesh: 11
Indonesia: 11
Taiwan: 11
United Arab Emirates: 11
Bolivia: 10
Cuba: 10
Belarus: 9
Russia: 9
Israel: 8
Iran: 6
Luxembourg: 6

Singapore: 6
Sri Lanka: 6
Costa Rica: 5
Dominican Republic: 5
Estonia: 5
Kuwait: 5
Lebanon: 5
Malta: 5
Morocco: 5
Nepal: 5
Nigeria: 5
Saudi Arabia: 5
Slovakia: 5
Thailand: 5
Aruba: 4
Burkina Faso: 4
China: 4
Croatia: 4
Cyprus: 4
El Salvador: 4
Ghana: 4
Ireland: 4
Macao: 4
Namibia: 4
Puerto Rico: 4
Qatar: 4
Tunisia: 4
Virgin Islands, British: 4
Albania: 3
Armenia: 3
Bahamas: 3
Bahrain: 3
Czech Republic: 3
Egypt: 3
Falkland Islands: 3
Gambia: 3
Guyana: 3
Jordan: 3
Liechtenstein: 3
Lithuania: 3
Panama: 3
Trinidad and Tobago: 3
Algeria: 2
Azerbaijan: 2
Belize: 2
Bermuda: 2
Brunei: 2
Bulgaria: 2
Gibraltar: 2
Greenland: 2

Guatemala: 2
Haiti: 2
Honduras: 2
Iceland: 2
Jamaica: 2
Kazakhstan: 2
Kenya: 2
Laos: 2
Malawi: 2
Mauritius: 2
Netherlands Antilles: 2
Nicaragua: 2
Niger: 2
Oman: 2
Papua New Guinea: 2
Paraguay: 2
Réunion: 2
Serbia: 2
Slovenia: 2
Swaziland: 2
Syrian Arab Republic: 2
Tanzania: 2
Turks and Caicos Islands: 2
Uganda: 2
Ukraine: 2
Viet Nam: 2
Yemen: 2
Zambia: 2
Zimbabwe: 2
American Samoa: 1
Andorra: 1
Barbados: 1
Bhutan: 1
Bosnia and Herzegovina: 1
Botswana: 1
Cambodia: 1
Cameroon: 1
Cape Verde: 1
Chad: 1
Cook Islands: 1
Côte D'Ivoire: 1
Dominica: 1
Ethiopia: 1
Fiji: 1
French Guiana: 1
Grenada: 1
Guam: 1
Latvia: 1
Liberia: 1
Madagascar: 1

Mali: 1
Marshall Islands: 1
Moldova: 1
Monaco: 1
Montserrat: 1
New Caledonia: 1
Saint Helena: 1
Saint Lucia: 1
Saint Pierre and Miquelon: 1
Seychelles: 1
Solomon Islands: 1
Sudan: 1
Togo: 1
Uzbekistan: 1
Vanuatu: 1
Vatican City State: 1